Annual Fall Family Retreat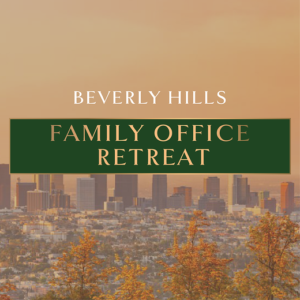 Our West Coast October 26th – October 27th 1&1/2 day event will become the epicenter for family principals and executives to gather and form a unique community to cover an array of topics and team building activities.
This intimate gathering will bring together private investors, multi-generational family businesses, family office principals, and their executives from across the world.
Themes for our Fall Family Forum:
Under the latest administration policies, what should investors look for to maximize gains and reduce risk in 2023
Understanding the what it takes to digitally revolutionize your family office before implementing new technology
Join us for our October event, featuring best practices and ideas from top industry leaders like Lombard International and RSM. Before and after each session, attendees will have the opportunity to connect with their peers in smaller for our networking sessions.
Details
When: October 26-27, 2022
Where: Beverly Hills, CA

Fee: $500 for non-members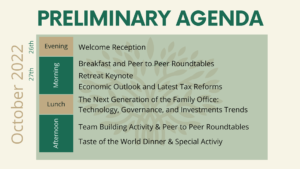 Thank You to Our Partners